Gardening on Small Lots is a Great Idea.
Small lots provide many opportunities for families and local communities to enjoy nature and family time.  Our family has been gardening our lots for many years.  Every year we try new things.  In our 15ft 9in x 20 ft corner lot we have set up: two 4ft x 8ft gardens, a number of garden pots and even a crab sandbox for the kids to play in.  Next year we are going to try some vertical gardening.  I'll bet we save a few hundred dollars a year in veggie savings.
This year we are trying Square Foot Gardening (if you are interested here is a link www.squarefootgardening.com).  It is a neat way of organizing the plants and rotating selections during the season.  We'll put up more postings of pictures as the plants grow.
As a family, gardening is a great way for the parents and the children to bond.  Everyone gets to participate in the planting and harvests of the veggies.  I think the kids favorites are the strawberries and the tomatoes.  They tend to eat more than they put into the bucket.  The kids also love playing in the sandbox and create little worlds in the sand.  The big dog loves her piece of dirty we set aside.  I think she just loves being along side her family and guard her family.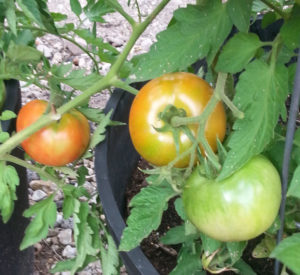 Little gardens also give neighbors a chance to meet and share.  We love sharing some of the pickings with neighbors.  I know our neighbor around the corner likes the peppers we gave him.  He even dropped of a surprise gift of a gardening book for us.  So you know, he always gets his peppers every year.  We also have a teenager in the neighborhood that loves to take pictures of the flowers my wife grows.  She is always welcome to take pictures of the flowers.